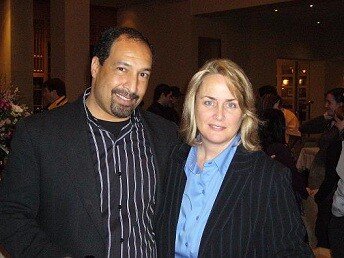 American Events, Inc. was established in 1994 in Portland, Oregon out of the need to connect the materials and components suppliers with the apparel and footwear manufacturers.
Suppliers who attended the semi-annual Nike vendor fair for many years since the early 1980's, decided to prolong their exhibition in Portland, Oregon and invite other manufacturers to attend a mini show at the same locale. Hisham Muhareb, who was a materials manager at Nike during the early 1990's, along with his wife Kari Muhareb, envisioned an idea to take over the Nike vendor fair and the new mini show (NW Fabric Fair) which followed and expand on it.
American Events, Inc. became the official organizer of Nike's semi-annual vendor fair and The NW apparel and Footwear Materials Show was born. It was an immediate success, with their first event in March of 1995. Afterward, ACE, Inc. became the official Adidas and New Balance vendor fair organizer as well.
The show has grown into a major materials and networking resource. American Events, Inc. is proud to continue providing the sewn products industry worldwide with this important juncture.
In the Fall of 2005, we decided to duplicate the NW Materials show on the East Coast in the Boston, Massachusetts area to serve the other manufacturers of that region. The following spring event, we began organizing the New Balance Vendor Fair.
Thank you!
Hisham and Kari Muhareb