Description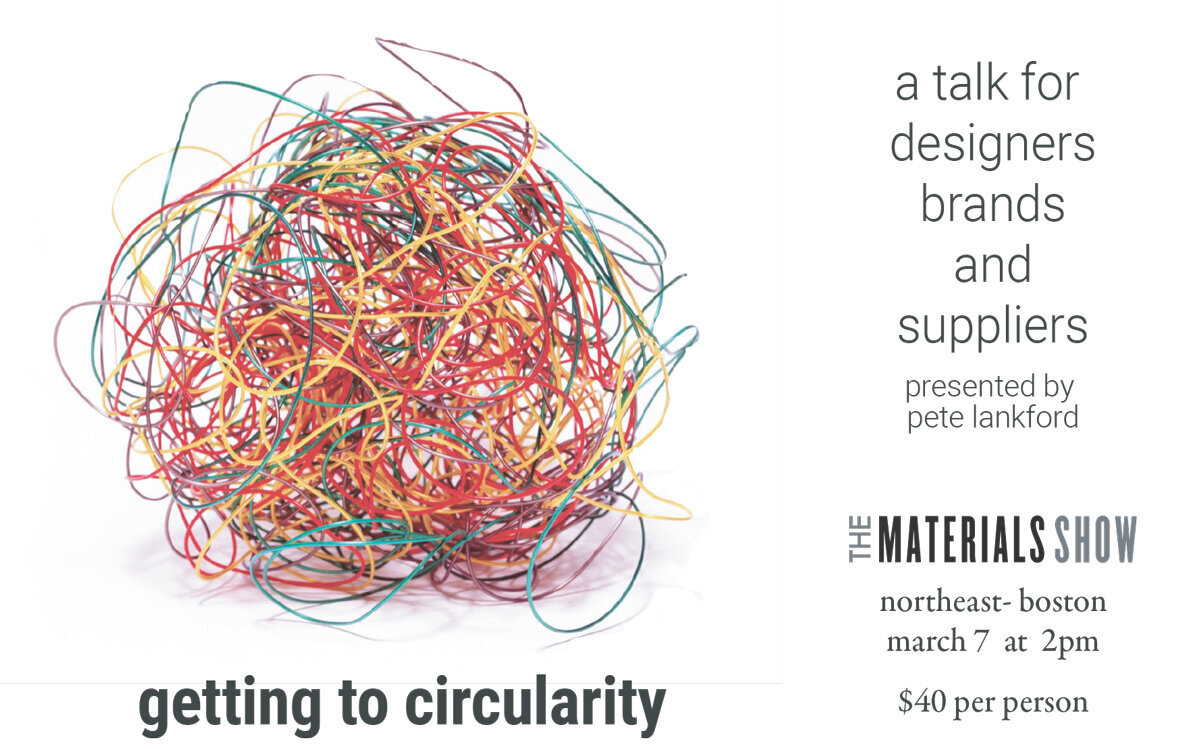 Getting To Circularity
Presented by Pete Lankford
You've reached the limits of recycled and organic content in your products. Same for reductions in water, CO2 and solvents. What now? This talk examines circularity- the emerging imperative that what we make and use avoids the landfill and completes the loop. Whether your interest is personal, professional or both, join us for a discussion that frames the challenge and shares useful progress strategies on this important topic.
About The Presenter:
Pete Lankford is a veteran design professional with 20+ years of experience working with brands including Asolo, Converse, Timberland and Erem. He specializes in innovative solutions to pressing change-issues facing the footwear industry; notably progress on environmental concerns. In 2020 he joined the footwear brand Erem as Director of Design & Sustainability creating performance gear 'reverent to people, place and planet' and now works as an industry consultant offering services in product design, strategy and sustainability advancement.
Date: March 7, 2023
Time: 2-3pm
Fee: $40 per person
Location: Hynes Convention Center